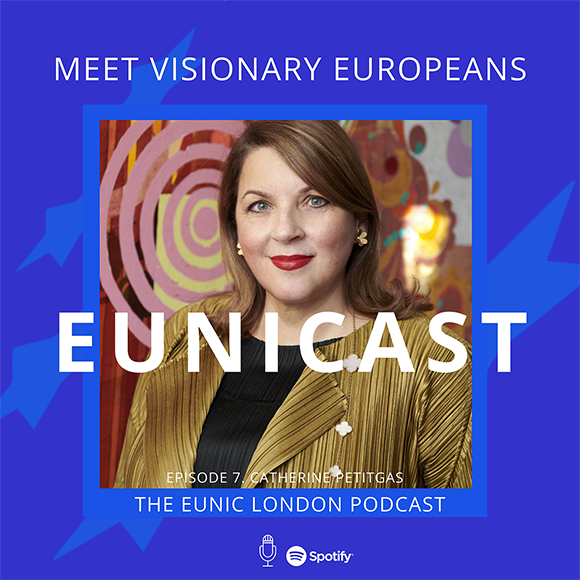 EPISODE 7
In this episode we meet one of Europe's key Art patrons and Collectors, Catherine Petitgas.  Swapping the world of investment banking for a life of art collecting and philanthropy, Catharine is now an art historian and writer. She chairs the International Tate Council, is Vice-President of the Friends of Pompidou Centre and chairs the Fluxus Art Projects. Catharine talks to Joe Lynam about her French identity, the nature of her philanthropy, and whether a post-lockdown world could usher in a new 'Roaring 20s' era of creativity.
Presented by Joe Lynam
Running Time: 29 minutes
This episode was prepared with the kind support of the Institut Francais.